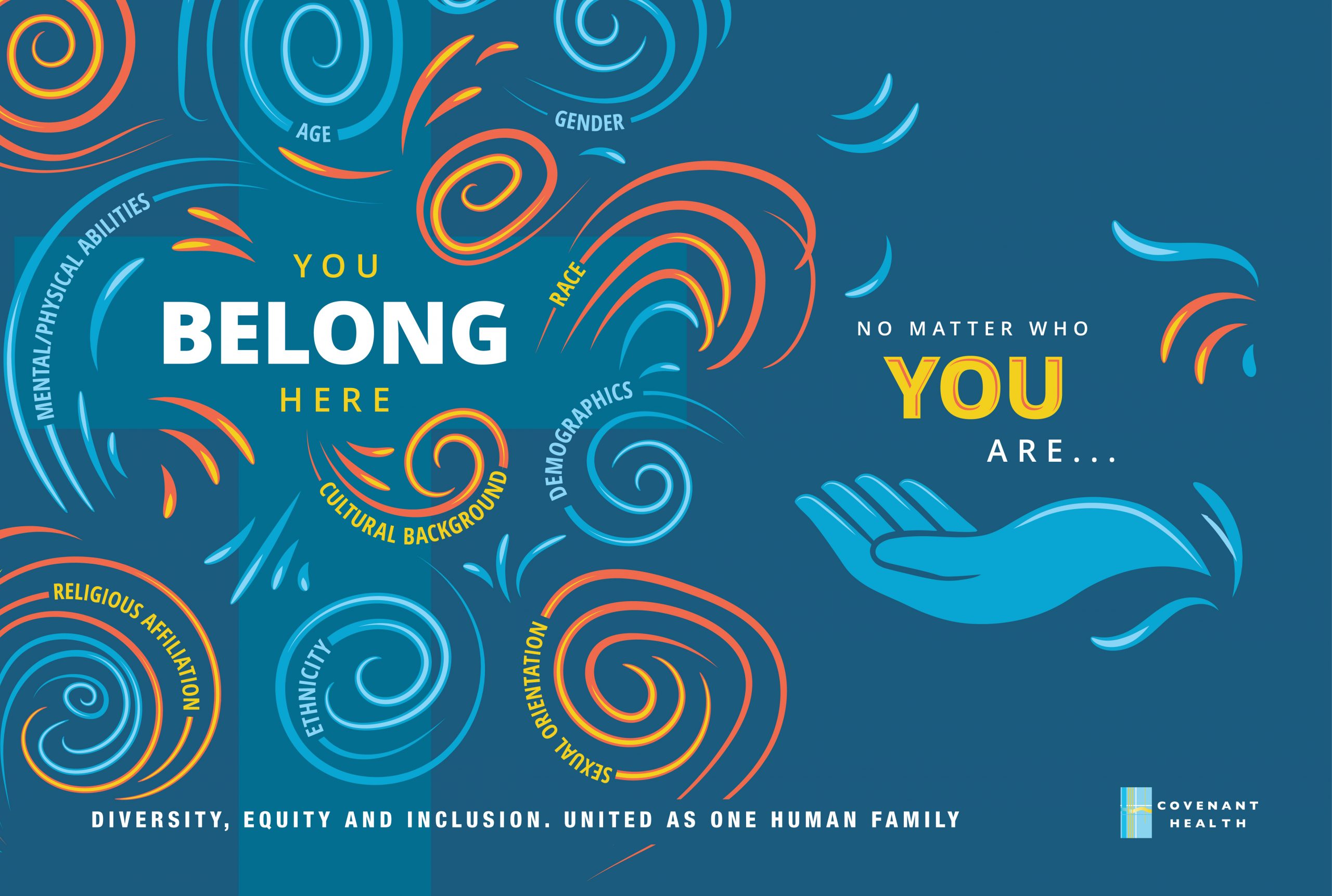 Covenant Health's Diversity Statement
We affirm we are all wonderfully and wholly made in the image of God, which drives us to welcome and embrace all who enter our facilities for  care.
Our patients, residents and communities feel welcome, comfortable and secure in the assurance of our commitment to high-quality holistic care for all.
Employees feel seen, heard and acknowledged and are invested and active participants in the continuous development of a culture where all feel a sense of belonging and are encouraged to flourish.